In every sport we utilize our hips for optimum performance, although some athletes don't have the strength, stability or mobility needed for specific tasks, including many pitchers.
We use our hips in pitching for dynamic balance during knee lift and stride (some may refer to it as pushing off), as well as front foot contact before the ball is released, and even during hip deceleration after the ball is released.
Yet, even with all of that said, most pitchers and coaches only discuss the hips for verbal cues, such as "use your hips more," or "it's all in the hips". But what does this even mean? I've seen many coaches use verbal cues such as these to kids, yet the kids probably understand the hips just as well as these coaches who say these things.
Without knowing how to utilize our hips during pitching, we leave a lot on the table.
In this article we will discuss the hips and their role in pitching. I do want to make it clear that everyone is different, so there's no such thing as everyone having the same movements, nor would it be fair to assume everyone has the same muscle contractions or motor unit recruitment of muscles that others do. This could be due to imbalances, inefficiencies, injuries, etc.
Before we dig in, let's talk about eccentric and concentric contractions. During flexion and extension there's always one muscle group that is producing concentric contractions and one providing eccentric contractions. This is usually an agonistic vs. antagonistic behavior, where one muscle (agonist = prime mover) works against its antagonist. For instance, during flexion of the bicep brachii the triceps brachii are in extension.
When referring to concentric movements, we can think of them as accelerated movements, whereas eccentric movements are usually decelerated movements. You can also learn a bit more about these movements by understanding force-couple relationships.
There's a lot to learn about how the hips work in pitching, so let's take a look.
How the Hip Works
The hip is a ball-and-socket (Synovial) joint that's capable of many types of movement, including flexion/extension, abduction/adduction and internal/external rotation. With the combination of these movements (3 degrees of freedom) we can also produce a movement known as circumduction (see image below). These movements are extremely important in our daily lives, as well as pitching.
The hip joint was designed to be a stable, weight-bearing joint, to allow safe movement. In order to accomplish this, the human hip lacks the mobility that most of us have in our shoulders.
The hip consists of an articulation of the femoral head, located on the superior end of the femur, and the acetabulum, located on the lateral side of the pelvis.
As you can see in the image above, the hip joint is a bit more complicated than most people realize, and that image is keeping it extremely simplified to get a better understanding of the joint.
Some of the muscles that help control the hip joint are
Gluteus Maximus
Gluteus Medius
Gluteus Minimus
Psoas Major
TFL – Tensor Fasciae Latae
Illiacus
Piriformis
Adductor Magnus
Adductor Brevis
Adductor Longus
Biceps femoris
Semitendinosis
Semimembranosis
That's actually a smaller list as there are plenty of others. But for the sake of brevity (we'll see), I'm trying to keep this a bit more simple. Those muscles don't necessarily cross the joint, but they do help to control it.
These muscles help with movements mentioned above (3 Degrees of Freedom), from sitting or squatting to standing, walking, running, jumping, climbing, pushing, kicking, etc.
Just looking at that short list of basic human movements you can see that the hips are extremely important in most of our daily lives. This means we should understand how they work and how to take better care of them. I am working on an article about hip mobility that should be up shortly.
What Hips Mean to Pitching
As mentioned above, the hips are very important in pitching. Without healthy hips we couldn't accomplish simple tasks such as the knee lift, stride, front foot contact, deceleration and everything in between. It would be extremely difficult to pull off "hip-to-shoulder separation," which helps to produce a lot of the torque needed for higher velocity.
Let's take a look at certain "positions" within the mechanics of pitching.
Pitcher's Knee Lift
For most pitchers, during the knee lift "position," at least at the top ("balance point"), we can feel a few things. You'll instantly feel a tightness in the lateral (outside) and anterior (front) sides of your hip. This is probably your TFL and gluteus medius at work, and even your psoas major. Some may feel their "quads" at work as well, and some may even feel their gluteus maximus working. Regardless, this position utilizes the hip from the start.
Possible Muscles active/being used during knee lift (post/rear leg):
TFL (Tensor Fascia Latae) — eccentric to concentric as the knee goes towards plate
Rectus Femoris
Sartorius
Adductors (Longus, Brevis, Magnus)
Vastus Lateralis
Vastus Medialis
Gluteus Maximus
Gluteus Medius
Semitendinosis — eccentrically
Semimembranosis  — eccentrically
Biceps Femoris  — eccentrically
You've probably noticed the excessive notations of the word "position". This is because many pitching coaches, dads and even pitchers try to teach this and spend entirely too long on this, for most pitchers. This is simply the beginning position as we line up our hips for the stride.
Now let's look at how we start leading into the stride.
One of the most important things about pitching is that our hips have to move from back to front. It's that simple. Our rear leg (post leg) needs to help shift our weight, via the hips, from the mound to the plate. This is due to the center of mass and the dynamic loading/stretching of muscles that are required to throw the ball harder.
Hand Separation and Early Cocking Stage
As you can see from this "position" (it's just an image of the stride), the rear leg and hip are in flexion. Depending on the pitcher the amount of flexion will vary. What's happening in this image is Rivera is showing his "back pocket" to the catcher. This is a simple cue that will help younger pitchers understand how to get the front hip moving towards their target.
While the lower leg muscles are working here, the hip is doing the grunt work for most pitchers, which includes muscles in the quads and hamstrings. During this movement, from knee lift to the beginning of the stride, the hip is going from internal rotation to external rotation, as the pelvis is shifted towards the plate. This is when acceleration really begins in the delivery.
Note: It's important to note that gravity plays an important role in any movement of pitching (or in life, for that matter). This is why most muscles are firing during these movements, to keep the pitcher upright. Too many coaches assume that all of these movements are pushing or pulling and completely forget about gravity pulling us down. While that may be somewhat true, it's really not. The muscles are loaded due to the effect of gravity. This is why "push off the mound" is probably not the best cue for most pitchers.
The Stride
The stride utilizes the rear/post leg's hip as it moves towards front foot contact. For many pitchers – the rear gluteus maximus is concentrically contracting while the lead/front hip is concentrically contracting during this movement. The lead hamstring muscles will most likely be concentrically contracting while the quads are eccentrically contracting. The opposite for the rear/post leg.
At front foot contact our lead leg (stride leg) will feel the eccentric contraction of glutes and quads (assuming the heel is touching down), among other leg muscles. The hip, knee and ankle are all in flexion at this point, which is why these muscles are contracting.
Our rear leg is now in extension. This includes the ankle, knee and hip as well. This means that muscles, such as our gluteus maximus, are working hard to decelerate (eccentric contractions).
During this movement the rear hip is also in external rotation, while the front hip is internally rotated. This internal rotation becomes more noticeable in the next stage.
Possible Muscles active/being used after knee lift, during stride (post/rear leg):
TFL (Tensor Fascia Latae) — concentrically
Rectus Femoris
Sartorius
Adductors (Longus, Brevis, Magnus)  — working extra hard, eccentrically.
Vastus Lateralis
Vastus Medialis
Gluteus Maximus
Gluteus Medius
Semitendinosis — eccentrically
Semimembranosis — eccentrically
Biceps Femoris — eccentrically
Possible Muscles active/being used after knee lift, during stride (front leg):
Rectus Femoris
Adductors — working hard concentrically
Illiopsoas — concentrically
Late Cocking, Acceleration, Deceleration/Follow Through
These stages of the delivery are all pretty similar when it comes to the hips' role(s). As soon as the front foot makes contact with the ground– the ground reaction force (GRF) moves upwards, throughout the kinetic chain, creating a sequential activation of limbs, joints and muscles. The key separator here being the hip joints. The hips use these forces (GRF and gravity) to produce rapid movements through muscles that cross the hip joint(s), which (normally) forces the central nervous system (CNS) to recruit more motor units in larger muscles that are built for powerful movements. This is how we go from acceleration to deceleration in the blink of an eye (ball release).
The human body is incredible, isn't it?
The switch from acceleration to deceleration is where the hips become extremely important. If we don't have healthy hips to move fast and slow down even faster, we risk injury of other joints, including our elbow and shoulder, and that's not just the UCL and rotator cuff. There are a lot of injuries that can occur from pitching as it's an extremely violent movement, regardless of how smooth some pitchers might make it appear.
This switch from acceleration to deceleration can also be a good indicator of weaknesses, imbalances, injury or something entirely different, including wearing shoes that are too large.
During these final movements, right before ball release and immediately after, many pitchers will be in flexion throughout their entire body, minus the rear leg (usually). Their lead ankle, knee, hip, trunk, glove arm, throwing arm, etc. There's a lot of flexion going on, and for good reason: we are in a fight between acceleration and deceleration. Our entire body is fighting to go as fast as it can and, then, suddenly, slow down immediately. This is why pitching is such a violent movement.
After the ball is released we will notice that the front leg will start to extend (extension). I usually explain this entire movement based on momentum, similar to that of a pole vaulter. Our front hip is working so hard to slow down the momentum of the lower half as the ball is being flung towards the plate, that it's now utilizing the posterior chain (back of legs, glutes, back muscles) to slow down the body.
The feeling of this process is similar to throwing a medicine ball over the front foot (lateral/outside) as hard as you can, from a stride position that is similar to pitching. This movement utilizes too many muscle groups to name, start to finish, but the end result is the front leg muscles that help control the hip, along with the back (lats, especially) and even the abdominal muscles, working overtime to slow down the body (eccentrically).
Possible Muscles active/being used during/after front foot contact (post/rear leg):
TFL (Tensor Fascia Latae)
Rectus Femoris — eccentrically
Sartorius
Adductors (Longus, Brevis, Magnus)  — concentrically
Vastus Lateralis — eccentrically
Vastus Medialis
Gluteus Maximus — concentrically
Gluteus Medius
Semitendinosis — concentrically
Semimembranosis
Biceps Femoris
Possible Muscles active/being used during/after front foot contact (front leg):
TFL (Tensor Fascia Latae)
Rectus Femoris — eccentrically
Sartorius
Adductors (Longus, Brevis, Magnus)  — concentrically
Vastus Lateralis — eccentrically
Vastus Medialis
Gluteus Maximus — eccentrically
Gluteus Medius — eccentrically
Semitendinosis — concentrically
Semimembranosis — concentrically
Biceps Femoris — concentrically
Deceleration is Important
If our deceleration process isn't efficient – we will eventually run into injury. This could be abdominal strains, forearm strains, back pain, bicep strains (muscle belly or the long head of the bicep), shoulder pain or worse. This is why it's important to always work on the deceleration patterns of a pitcher before or during velocity work. Preferably before.
While I don't want to go into this for this article, it could be focusing on working backwards/back-chaining (ie, start at the end of the delivery) with various drills, or even doing reverse throws, reverse pickoff throws, medicine ball throws/slams, etc. — basically anything that helps the pitcher get more efficient at decelerating their lower body, followed by their trunk and then throwing shoulder.
You should also ensure that your pitcher(s) are working to increase strength and stability in both hips. It's easy to focus on working on the front/lead hip and forget about the post/rear hip, but that can also cause muscle imbalances, which in turn could cause other injuries. One-legged deadlifts, RDL's, hip thrusts, and one of my favorites: Heidens ("skaters"). There's a lot of great exercises you could try, just be sure to do them correctly and get a good understanding of what you're doing. It's always best to work with a professional.
I won't even get in to a discussion about fatigue, but that's another discussion that I'd like to discuss (one day) regarding injury.
The Hips Don't Lie
Terrible headline, I know. But it's the truth (have a pun while we're at it).
The hips need to be understood if you're going to be or train more efficient pitchers. So many people completely misunderstand the hips, and some that do seem to disregard them and focus on the pelvis. Yet in most movements, the pelvis is controlled by the hips and vice versa.
Without strong, healthy hips we put ourselves at risk for injuries across the board. These injuries could seem to have nothing to do with the hips if you were to look at the most simplistic view of the injury, but when it comes to pitching we now see how easy it can be to cause injury in our shoulder due to the lack of strength and mobility in our hips throughout deceleration.
This is another reason why it's silly to look at still images to create 'predictions' on injuries of the UCL, when in reality human movement changes with every step (and pitch). Soft Tissue Injuries, like those that occur with UCL tears, usually do not occur over one incident, they happen slowly over time. That is, as long as the pitcher is active.
To believe that you can see that injury occurring in one random image, or even one random video clip is absurd. It's akin to seeing a mole on someone and assuming they're probably going to die soon. To use images to explain positions is one thing, to believe that they are always in, or end up in, that exact position is silly and uninformative.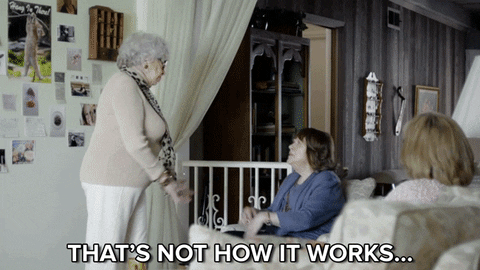 However, if you were to screen more pitchers through FMS (Functional Movement Screen), as well as custom screens, you could probably be able to get a much better idea of what's going on. Randy Sullivan has some great information on this that you should check out.
If you have any questions, suggestions or comments, please leave them in the comment section. In the meantime, enjoy a gif of one of the greatest pitchers of all-time, and watch how he uses his hips.